What To Do If You Get Pulled Over By The Police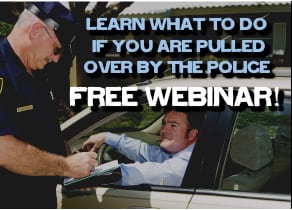 Click On The Picture Above To Access Webinar Or the link Below
https://al979.boostwebinars.com/21967
This webinar, "What To Do If You Get Pulled Over By the Police," will educate you on the following topics:
Eight Tips on interacting with an officer when you are pulled over to ensure you are safe and do not aggravate the situation. And, how to handle yourself in a manner that maximizes your opportunity to lessen the infraction.
Seven things you should do once you receive a summons to a minimum the ticket's impact
How hiring an attorney can save you Time, Money, Points, DMV fines, and assessments and avoid an insurance increase
Seven ways that you can help your attorney help you
 four things you should do once the ticket is resolved
 Types of tickets you should handle by yourself
This brief but power-packed webinar lasts about 16 minutes, includes Questions and Answers…
All Participants may receive a FREE "What To Do If You Get Pulled Over Packet" to keep in your car.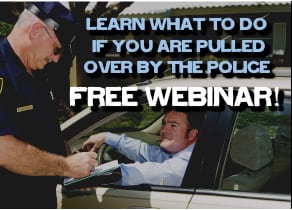 Click On Picture Above To Access Webinar Or link Below
https://al979.boostwebinars.com/21967
If you prefer, you may always call Attorney Ginsberg at:
845-547-2500