Need an experienced traffic lawyer who knows the traffic courts in

Rockland County, Westcheser, Orange and through out New York?
Steven Ginsberg has more than 20 years of legal experience and concentrates on Vehicle and Traffic Law. The law is the law;   While in theory it should be the same for everyone in all situations, in reality it is administered by human beings from the judges to prosecutors to police, and even the court personnel.  And just as every person is different, there are differences in how the law is applied in different courts, and even by different judges in the same court.
Mr. Ginsberg has spent many years carefully observing the courts that he appears in regularly, and has developed a strong working knowledge of the differences among the various courts and the best ways to approach each one.  As a traffic lawyer, he services the courts in Rockland County, Westchester, Orange and throughout New York.
Rather than constantly being on the attack and trying to bully the system, Mr. Ginsberg has found that developing professional yet friendly relationships with all levels of court personnel has enabled him to consistently achieve quality and beneficial results for his clients.
To see the results attorney Steven L. Ginsberg has obtained in the traffic courts in Rockland County, Westchester, Orange and more… click here
[1] Each situation is different, and the achievable goals vary greatly. Speak to attorney Ginsberg about what objectives are being sought and what is likely to be the result.
Attorney Ginsberg has developed a webinar to inform the public about what they should do if they are pulled over the police.
It covers:
Eight Tips on how to interact with an officer when you are pulled over to ensure you are safe and do not aggravate the situation and handle yourself in a manner that maximizes your opportunity to lessen the infraction.
Seven things you should do once you receive a summons to a minimum the ticket's impact 
How hiring an attorney can save you Time, Money, Points, DMV fines and assessments and avoid an insurance increase 
Seven ways that you can help your attorney help you
 four things you should do once the ticket is resolved
 Types of tickets you should handle by yourself
This brief but power packed webinar lasts  about 16 minutes including Questions and Answers…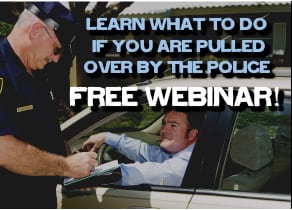 Click On Picture Above To Access Webinar Or link Below
https://al979.boostwebinars.com/21967
Condensed list of selected traffic courts –
Rockland County, Westchester, Orange and elsewhere in New York State
| | |
| --- | --- |
| Airmont Village Court | 845.357.3980 |
| Beacon City Court | 845.838.5030 |
| Bedford Town Court | 914.666.6965 |
| Bethel Town Court | 845.583.7420 |
| Blooming Grove Town Court | 845.496.7631 x-0 |
| Chester Town Court | 845.469.9541 |
| Chester Village Court | 845.469.8584 |
| Chestnut Ridge Village Court | 845.425.3108 |
| Clarkstown Town Court | 845.639.5960 |
| Cornwall Town Court | 845.534.8717 |
| Croton Village Court | 914.271.6266 |
| Dobbs Ferry Village Court | 914.693.6161 |
| Eastchester Town Court | 914.771.3354 |
| East Fishkill Town Court | 845.226.4229 x-3 |
| Elmsford Village Court | 914.592.8949 |
| Fallsburg Town Court | 845.434.4574 |
| Fishkill Town Court | 845.831.7800 |
| Florida Village Court | 845.651.4940 |
| Goshen Town Court | 845.294.6477 |
| Goshen Village Court | 845.294.5826 |
| Grandview Village Court | 845.358.5078 |
| Greenburgh Town Court | 914.682.5366 |
| Greenwood Lake Village Court | 845.477.9218 |
| Harriman Village Court | 845.782.6853 |
| Harrison Town Court | 914.835.2000 x-3 |
| Haverstraw Town Court | 845.947.0020 x-36/37 |
| Haverstraw Village Court | 845.947.4063 |
| Highlands Town Court | 845.446.4280 x-322 |
| Hillburn Village Court | 845.357.2036 |
| Kent Town Court | 845.225.1606 |
| Kingston City Court | 845.338.2974 |
| Kingston Town Court | 845.336.8853 |
| LaGrange Town Court | 845.452.1837 x-2 |
| Liberty Town Court | 845.292.6980 |
| Liberty Village Court | 845.292.0292 x-21 |
| Mamakating Town Court | 845.888.3038 |
| Middletown City Court | 845.346.4050 |
| Montebello Village Court | 845-368-2211 |
| Monroe Town Court | 845.783.9733 |
| Monroe Village Court | 845.782.8721 |
| Monticello Village Court | 845.794.1222 |
| Montgomery Town Court | 845.457.2620 |
| Mount Hope Town Court | 845-386-5303 |
| Mount Pleasant Town Court | 914.742.2354 |
| Mount Vernon City Court | 914.665.2400 |
| Newburgh Town Court | 845.564.7161 |
| New Rochelle City Court | 914.654.2292 |
| New Square Village Court | 845.354.9214 |
| Nyack Village Court | 845.358.4464 |
| Orangetown Town Court | 845.359.5100 x-2202 |
| Ossining Village Court | 914.941.3067 |
| Patterson Town Court | 845.878.1080 |
| Peekskill City Court | 914.737.3405 |
| Piermont Village Court | 845.359.0345 x-2 |
| Port Chester Village Court | 914.939.8220 |
| Putnam Valley Town Court | 845.526.3050 |
| Ramapo Town Court | 845.357.5100 x-239 |
| Rye City Court | 914.831.6400 |
| Sloatsburg Village Court | 845.753.5506 |
| Somers Town Court | 914.277.8225 |
| Southeast Town Court | 845.279.8939 |
| South Nyack Village Court | 845.358.5078 |
| Spring Valley Village Court | 845.573.5820 |
| Stony Point Town Court | 845.786.2506 |
| Suffern Village Court | 845.357.6424 |
| Tarrytown Village Court | 914.631.5215 |
| Thompson Town Court | 845.794.7130 |
| Tuxedo Town Court | 845.351.5655 |
| Ulster Town Court | 845.382.1737 |
| Upper Nyack Village Court | 845.358.0202 |
| Wallkill Town Court | 845.692.7822 |
| Warwick Town Court | 845.986.1124 |
| Warwick Village Court | 845.986.7044 x-9 |
| Washingtonville Village Court | 845.496.9797 |
| Wawarsing Town Court | 845.647.4770 |
| Wawayanda Town Court | 845.355.5706 |
| Wesley Hills Village Court | 845.354.0404 |
| West Haverstraw Village Court | 845.947.1013 |
| White Plains City Court | 914.824.5675 |
| Woodbury Town Court | 845.928.2311 x-2 |
| Yonkers City Court | 914.831.6910 |
| Yorktown Town Court | 914.962.6216 x-3 |